Welcome in  SEOYON E-HWA
AUTOMOTIVE POLAND SP. Z O. O.
About company
CERTIFICATES

IATF 16949:2016 Automotive Quality Management System
IATF 16949 was developed for the purpose of evaluation and certification standardization systems for automotive. This standard is characterized by high customer orientation and takes into account their specific requirements. IATF focuses on preventing issues as well as reducing variability and losses in the supply chain.
First certification for ISO/TS 16949:2009 compliance took place in 2014. Since 2018 our company is certified for compliance with IATF 16949:2016.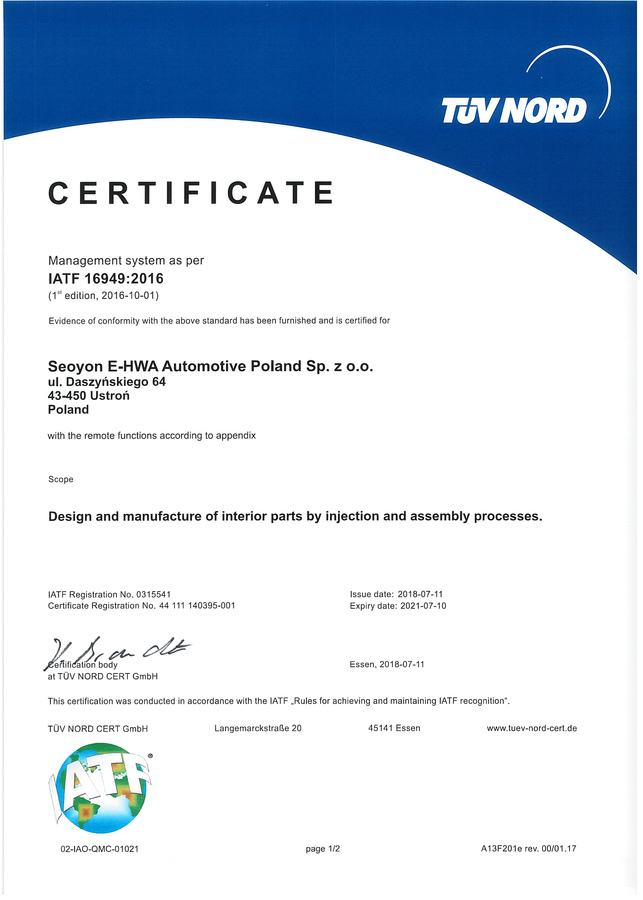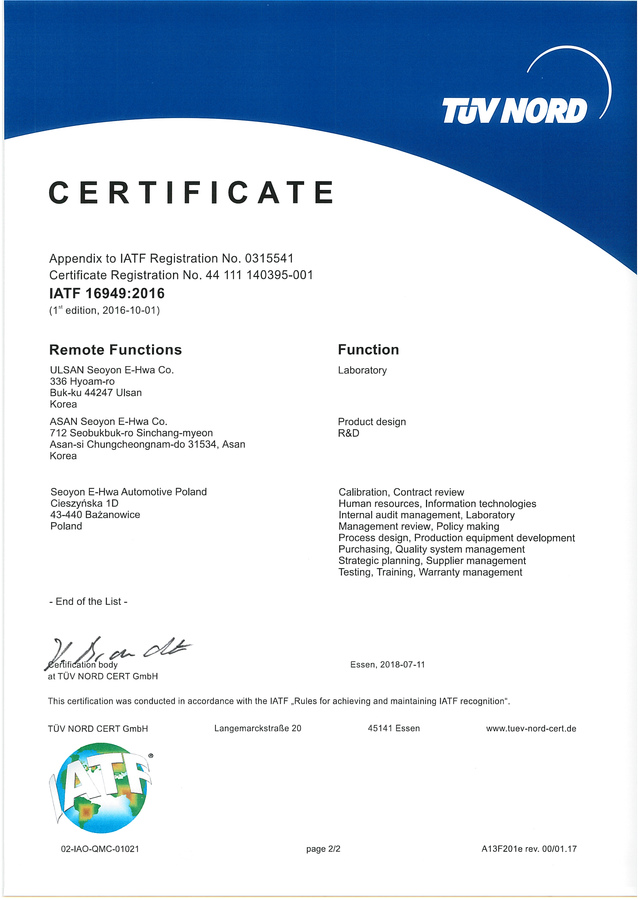 ISO 27001:2013 Safety Information Management System
System ISO 27001 defines the requirements which ensures a high level of data protection. Data subject to protection are all types of documents, both in paper and electronic form, knowledge that employees have, personal data and assets such as computers and networks.
Thanks to this system, we minimize the risk of loss of confidentiality, integrity and availability of data.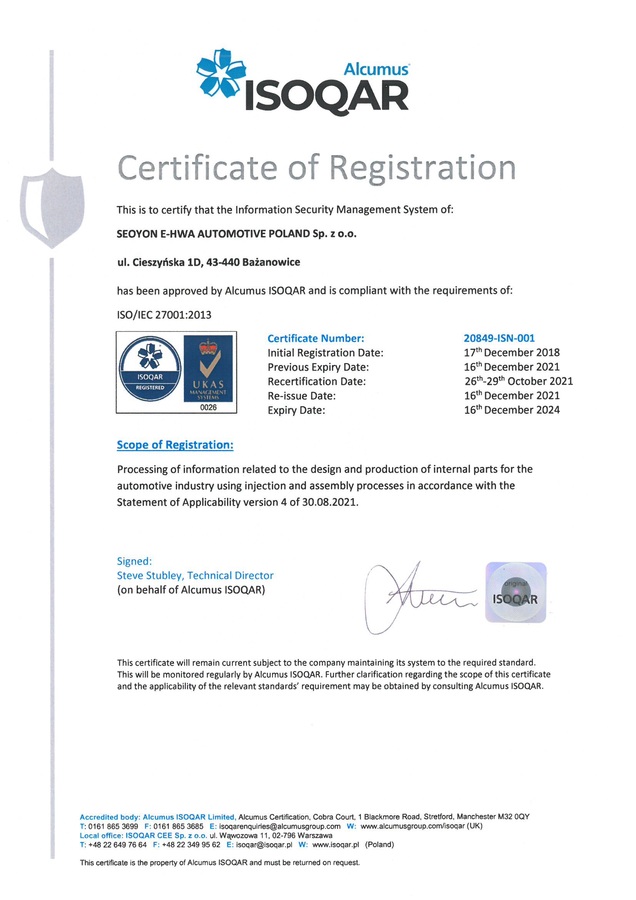 ISO 14001:2015 - Environmental Management System
First certification for compliance with ISO 14001:2005 took place in 2015.
In 2018, TÜV NORD was issued a certificate of compliance with ISO 14001:2015.
The Environmental Management System is a confirmation of continuous improvement of activities and preparation of solutions in response to environmental threats.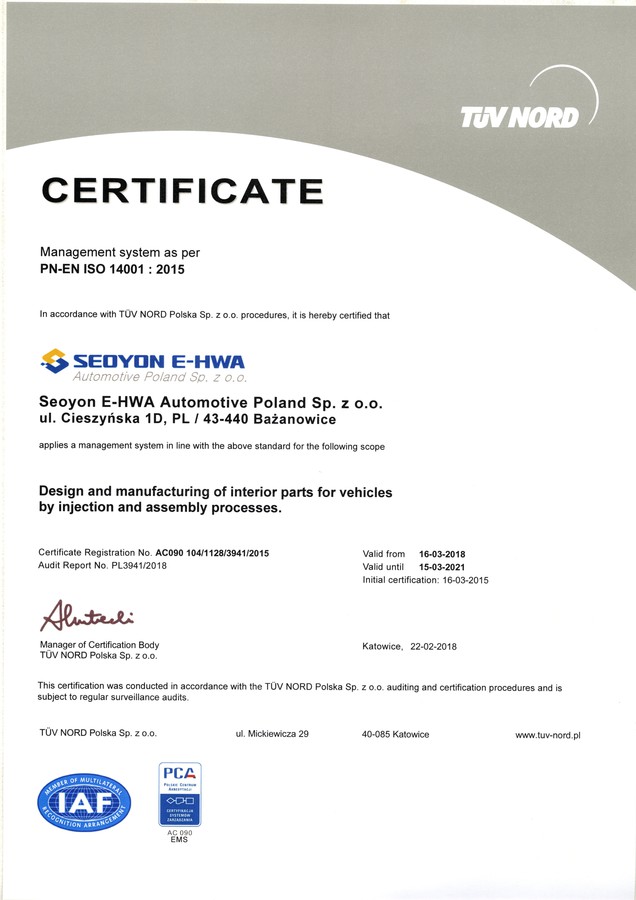 PN-ISO 45001:2018 - Occupational Health and Safety Management System
The first certification for compliance with BS OHSAS 18001: 2007 took place in 2015. Since 2021 we are certified for compliance with PN-ISO 45001:2018.
The certificate was issued by the TÜV NORD unit.
Occupational Health and Safety Management Systems helps in identifying threats and in improving health and safety through constant implementation of preventive actions, reducing the likelihood or severity of the risk at workplace. Detecting possible causes of accidents and their elimination and prevention of occupational diseases.